Hello to everyone.

How are you all?
This friday, wall-e is coming up in cinema halls. Cool man.... Its one of the most awaited fims. Also most exciting part about the film will be not the film only but also the short film that they will show before the film. The new short film named 'Presto' has already earned lot of praise and is done in the style of the old warner bros animation style. Its directed by Doug Sweetland and famous animator at Pixar.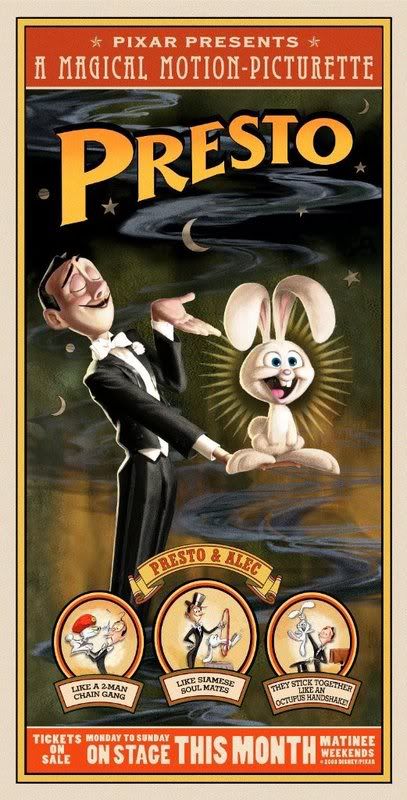 Bolt from walt disney
Is another movie that I want to watch as my Mentor Ethan Hurd is working on it. Its a dog story.
Awesome.
Keep Rocking
Lots of Love.